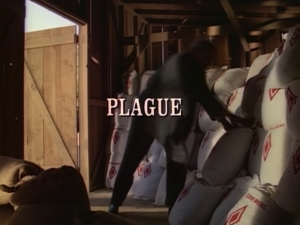 A typhus outbreak sweeps Walnut Grove, and several people become critically ill. The church is set up as a makeshift hospital-morgue while Charles, Doc Baker and Rev. Alden – all quarantined with the ill – search for the source of the plague. During the search Charles is devastated to see his dear friend Mr. Edwards sick with the typhus. However, his dear friend holds the key to the source.
Description
Several people in Walnut Grove get very sick. The sick are quarantined in the church while the source of the illness is investigated.
Cast
Trivia
External links
Ad blocker interference detected!
Wikia is a free-to-use site that makes money from advertising. We have a modified experience for viewers using ad blockers

Wikia is not accessible if you've made further modifications. Remove the custom ad blocker rule(s) and the page will load as expected.