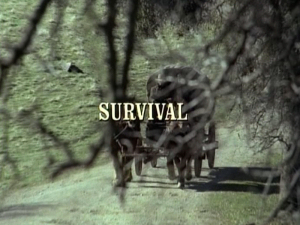 While returning from a family trip, the Ingalls receive a twofold warning from a mean hearted official. He warns them that a blizzard is coming and that a dangerous Indian fugitive is on the loose. He surprises the Ingalls by claiming his crime was his birth into the Indian race. Later, the family must take shelter in an abandoned cabin. Charles nearly freezes to death but is rescued by the Indian fugitive, Jack Lame Horse. However, when the same ruthless Marshall shows up, Charles is forced to show his gratitude by saving the fugitives life.
Cast
Regulars
Guests
External links
Ad blocker interference detected!
Wikia is a free-to-use site that makes money from advertising. We have a modified experience for viewers using ad blockers

Wikia is not accessible if you've made further modifications. Remove the custom ad blocker rule(s) and the page will load as expected.