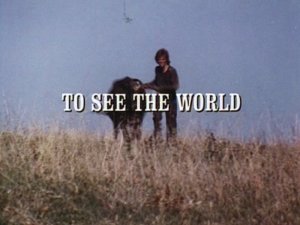 Johnny Johnson has an argument with his father. Afterwards he decides to leave "to see the world". Mr. Edwards accompanies him while on his way to purchase an expensive hunting rifle. However, when Johnny refuses to be swayed, Mr. Edwards relies on his money and the charms of a young woman to send the young boy home.
Cast
Regulars
Guests
External links
Ad blocker interference detected!
Wikia is a free-to-use site that makes money from advertising. We have a modified experience for viewers using ad blockers

Wikia is not accessible if you've made further modifications. Remove the custom ad blocker rule(s) and the page will load as expected.