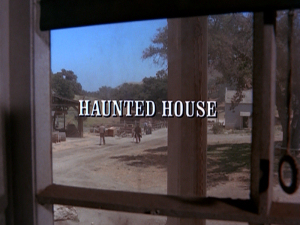 When Nellie dares Laura to enter a rickety old house, Laura instead discovers a kindly old widower Amos Pike, living there. She learns that he is waiting for his beloved wife, a deceased actress to return home. Laura excitedly volunteers her help in fixing up the place until a trip to Mankato shows that his wife is dead and not coming back. Laura then must help him overcome his denial and sorrow, when she tells him that his wife is dead.
Cast
External links
Ad blocker interference detected!
Wikia is a free-to-use site that makes money from advertising. We have a modified experience for viewers using ad blockers

Wikia is not accessible if you've made further modifications. Remove the custom ad blocker rule(s) and the page will load as expected.