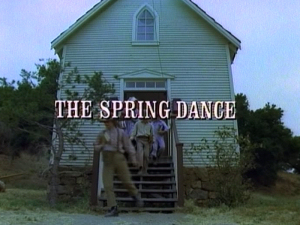 Laura wants to go to the annual Spring Dance with Henry Henderson, while Grace Snyder hopes Mr. Edwards will ask her out. But both men are too shy to ask the girls. Caroline decides to teach them a technique she used on Charles to make him jealous. While the two girls shamelessly deceive their beaus, Charles reminds Caroline about the exact circumstances that occurred when she tried it on him.
Cast
External links
Ad blocker interference detected!
Wikia is a free-to-use site that makes money from advertising. We have a modified experience for viewers using ad blockers

Wikia is not accessible if you've made further modifications. Remove the custom ad blocker rule(s) and the page will load as expected.