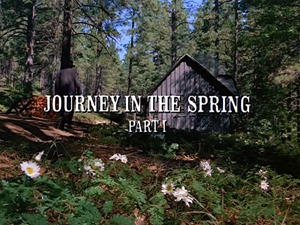 Plot
Charles' mother passes away after a long illness, and he travels back to Wisconsin to handle the funeral arrangements. His father, Landsford, becomes very despondent and – after an argument with Charles – tries to kill himself by setting his house on fire.
Charles saves Landsford and talks him into coming to Walnut Grove to sort out his emotions. While staying with his son's family, Landsford begins to form a special relationship with Laura.
Cast
Starring
Guest Stars
Special Guest Star
Co-Starring
Featuring
External links
Ad blocker interference detected!
Wikia is a free-to-use site that makes money from advertising. We have a modified experience for viewers using ad blockers

Wikia is not accessible if you've made further modifications. Remove the custom ad blocker rule(s) and the page will load as expected.