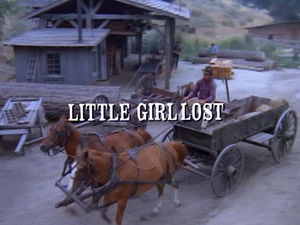 Carrie proves to be a pest when accompanying her older sisters on an insect gathering trip for school. However, Mary and Laura soon regret being annoyed when Carrie falls down an old mine shaft. A drunken old engineer finds an opportunity to redeem himself when he assists the cause to rescue Carrie before the crumbling mine collapses.
Cast
External links
Ad blocker interference detected!
Wikia is a free-to-use site that makes money from advertising. We have a modified experience for viewers using ad blockers

Wikia is not accessible if you've made further modifications. Remove the custom ad blocker rule(s) and the page will load as expected.