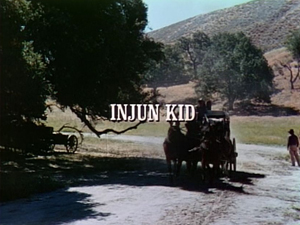 Laura becomes friends with Joseph Stokes, the son of a Sioux Indian who moves to Walnut Grove. Joseph's grandfather virtually disowns him because he comes from a mixed marriage – his Native American father and white mother – and is not shy about sharing his bigotry. Things are no better at school, as Joseph is harassed by a bully. Eventually, Laura helps Joseph stand up to the bully.
Cast
External links
Ad blocker interference detected!
Wikia is a free-to-use site that makes money from advertising. We have a modified experience for viewers using ad blockers

Wikia is not accessible if you've made further modifications. Remove the custom ad blocker rule(s) and the page will load as expected.