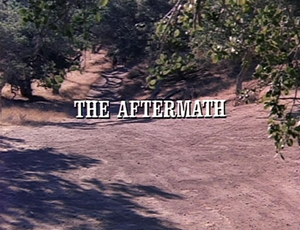 Outlaws Frank and Jesse James bring their trail of treachery to Walnut Grove. They stake out the town and take aliases while trying to blend into the background, even hiring Mary to do their work. However, their cover is soon blown when a posse arrives to arrest the James brothers, causing them to take Mary hostage.
Cast
Notes
Melissa Sue Anderson described working on this episode in an interview: "I liked that one, I always liked the rugged western quality when brought in as opposed to a pioneer thing. I like the western stuff though, and that was interesting because Matthew Perry's father, John Bennet Perry at that time he was known for his cologne commercials he had that big old spice or something and he was so handsome and they were both great people, really nice; I spent a lot of time tied up with them and that and they were very nice."[1]
This episode depicts one of the few times Laura gives her sister Mary good advice and she doesn't listen, instead of the usual other way around.
References
↑

Melissa Sue Anderson Interview
External links