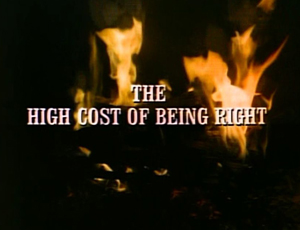 When the Garvey's barn burns down, Alice takes a job at the post office. Jonathan believes that it's a man's job to support the family and is outraged. In result, Alice and Jonathan attempt to resolve their issues by getting a divorce.
Cast
External links
Ad blocker interference detected!
Wikia is a free-to-use site that makes money from advertising. We have a modified experience for viewers using ad blockers

Wikia is not accessible if you've made further modifications. Remove the custom ad blocker rule(s) and the page will load as expected.