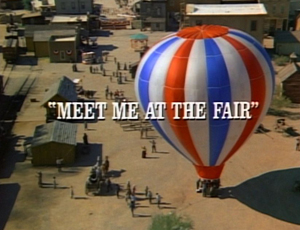 The Oleson and Ingalls families travel to a fair in Mankato, where Mary hopes to spend time with a boyfriend. Instead she is propositioned by her boyfriend's boss. Meanwhile Nels and Charles enter a donkey riding contest, and Laura has a hard time staying with Carrie. Eventually, Carrie falls asleep inside a hot-air balloon that accidentally gets set off.
Cast
External links
Ad blocker interference detected!
Wikia is a free-to-use site that makes money from advertising. We have a modified experience for viewers using ad blockers

Wikia is not accessible if you've made further modifications. Remove the custom ad blocker rule(s) and the page will load as expected.