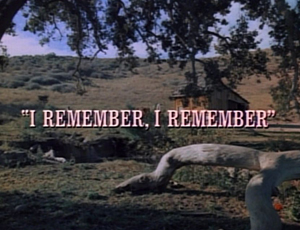 It is a miserable rainy day when a wheel breaks on Charles' wagon preventing him from getting home on time. This day is also Charles and Carolina's anniversary. While waiting for Pa to arrive. Caroline reminisces and tells the children how hard it was to get Charles to notice her so many years ago.
Cast
Notes
In this episode, Matthew Laborteaux plays a young Charles.
In this episode, Katy Kurtzman play a young Caroline.
External links
Ad blocker interference detected!
Wikia is a free-to-use site that makes money from advertising. We have a modified experience for viewers using ad blockers

Wikia is not accessible if you've made further modifications. Remove the custom ad blocker rule(s) and the page will load as expected.