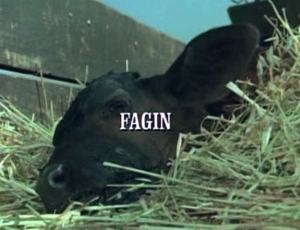 Charles buys Albert a cow for the upcoming county fair, in which Albert names him Fagin. Laura grows jealous when Charles starts placing more attention on Albert. Especially, when Nellie teases Laura about having Albert as a brother, in which Laura punches Nellie in her eye. After Albert overhears Charles and Caroline talking about Laura's jealousy, Albert runs away, leaving Laura to take care of Fagin for the fair.
Cast
External links
Ad blocker interference detected!
Wikia is a free-to-use site that makes money from advertising. We have a modified experience for viewers using ad blockers

Wikia is not accessible if you've made further modifications. Remove the custom ad blocker rule(s) and the page will load as expected.