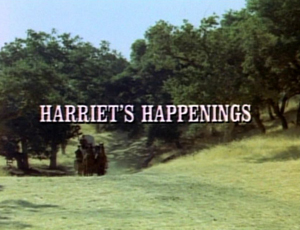 Mrs. Oleson's cousin, Sterling Murdoch, comes to Walnut Grove to start the town's first newspaper, The Pen and the Plow. Mrs. Oleson writes a column for the fledgling newspaper and soon writes scandalous stories about the residents of Hero Township. When she learns that a German student Erich Schiller beat Nellie in the school spelling bee, Mrs. Oleson claims that the lad's German immigrant parents are illiterate.
Charles confronts Murdoch about his newspaper, but his complaints fall on deaf ears. Laura and Albert temporarily get back at Mrs. Oleson, but she responds by writing a story suggesting Charles fathered Albert outside his marriage. Charles has enough and exposes the work of Murdoch and Mrs. Oleson in church on Sunday, clears up the lie about the Schiller family (they could read German) then chastises the rest of the town for reading the newspaper.
Cast
External links
Ad blocker interference detected!
Wikia is a free-to-use site that makes money from advertising. We have a modified experience for viewers using ad blockers

Wikia is not accessible if you've made further modifications. Remove the custom ad blocker rule(s) and the page will load as expected.