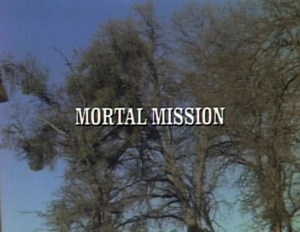 Plot
Numerous Walnut Grove townsfolk become seriously ill after eating anthrax-laced mutton, turning the Blind School into a makeshift hospital and morgue. Charles and Jonathan – among the few who hadn't gotten sick – race against time to rush supplies and medicine to the Blind School, but have to encounter a few obstacles along the way. Namely, the brothers who sold the meat even though they knew it was spoiled; and a deluded farmer who believes the medicine will help him become rich.
Cast
Starring
Guest Stars
Co-Starring
Featuring
External links
Ad blocker interference detected!
Wikia is a free-to-use site that makes money from advertising. We have a modified experience for viewers using ad blockers

Wikia is not accessible if you've made further modifications. Remove the custom ad blocker rule(s) and the page will load as expected.