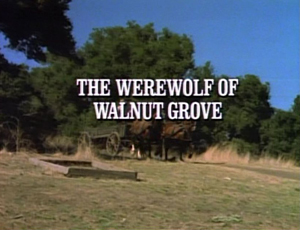 A bully named Bart terrorizes Miss Wilder, the schoolteacher, and his fellow classmates, especially Albert. The resourceful Albert tries to get revenge against the bully by creating a papier-mâché werewolf costume, and nearly succeeds until Carrie unwittingly exposes the effort. The children then decide they've had enough of being pushed around and gang up on the bully.
Cast
External links
Ad blocker interference detected!
Wikia is a free-to-use site that makes money from advertising. We have a modified experience for viewers using ad blockers

Wikia is not accessible if you've made further modifications. Remove the custom ad blocker rule(s) and the page will load as expected.