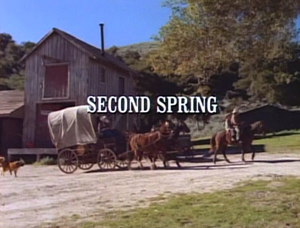 Nels has had enough of his henpecked family life and begins selling his wares on the road. Along the way, he stops in a small town and meets a beautiful woman named Molly Reardon. The two begin a wonderful friendship and they learn they have real feelings for each other. Nels finds himself fighting temptation and infidelity, particularly after Charles accidentally catches his friend kissing a woman that is not his wife. Eventually, Nels admits to Molly he is married and the two cannot see each other anymore, then goes home to make amends with his wife.
Cast
External links
Ad blocker interference detected!
Wikia is a free-to-use site that makes money from advertising. We have a modified experience for viewers using ad blockers

Wikia is not accessible if you've made further modifications. Remove the custom ad blocker rule(s) and the page will load as expected.