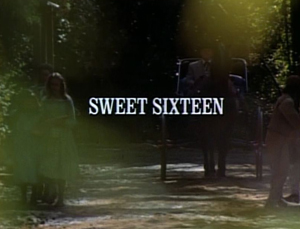 The school district's superintendent comes to Walnut Grove looking for someone who can replace a teacher who has fallen and broken her leg. Eliza Jane recommends Laura who passes her teacher's exam and is given the position. She must now travel to another town where her first job will be, but runs into a triangle of misunderstanding between herself, Almanzo, and another student.
Cast
External links
Ad blocker interference detected!
Wikia is a free-to-use site that makes money from advertising. We have a modified experience for viewers using ad blockers

Wikia is not accessible if you've made further modifications. Remove the custom ad blocker rule(s) and the page will load as expected.