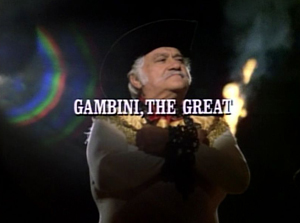 Albert, Willie, and the other schoolchildren are taken in by the stunts of an aging daredevil, and try to replicate them. Only after a tragedy occurs when the daredevil is unable to perform one of his stunts and they learn a lesson about hero worship.
Cast
Starring
Guest Stars
Co-Starring
Featuring
External links
Ad blocker interference detected!
Wikia is a free-to-use site that makes money from advertising. We have a modified experience for viewers using ad blockers

Wikia is not accessible if you've made further modifications. Remove the custom ad blocker rule(s) and the page will load as expected.