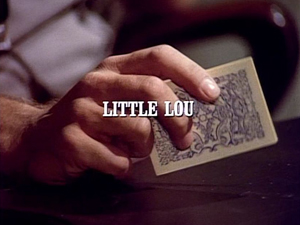 A widowed circus midget and young father named Little Lou moves to Walnut Grove to try to make a living. He gets a job at the bank, but a prejudiced Mrs. Oleson refuses to do business as long as he is employed there. Jobless, Little Lou begins stealing from the mercantile to support his baby daughter. Just before he is set to go on trial for theft, Nancy falls down a well, and Little Lou is the only one who can reach inside to save her.
Cast
External links
Ad blocker interference detected!
Wikia is a free-to-use site that makes money from advertising. We have a modified experience for viewers using ad blockers

Wikia is not accessible if you've made further modifications. Remove the custom ad blocker rule(s) and the page will load as expected.