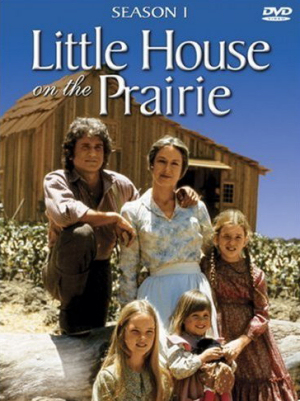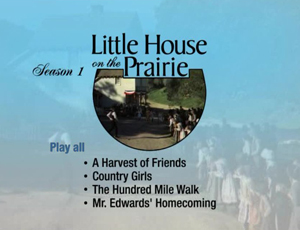 Little House on the Prairie: Season 1 is a six-disc DVD box set that includes the first twenty-four episodes, which excludes the pilot movie of Little House on the Prairie. It was made by the Canadian company Imavision and released in region one July 8, 2003 and in region two on July 25, 2005.
Special features for season one includes character profiles, photo album and the Little House episode quiz. It ranked number 13 on the television rankings for 1974 to 1975.[1]
Season notes
Principal Cast
Recurring Cast
Episodes
References
External links
Ad blocker interference detected!
Wikia is a free-to-use site that makes money from advertising. We have a modified experience for viewers using ad blockers

Wikia is not accessible if you've made further modifications. Remove the custom ad blocker rule(s) and the page will load as expected.