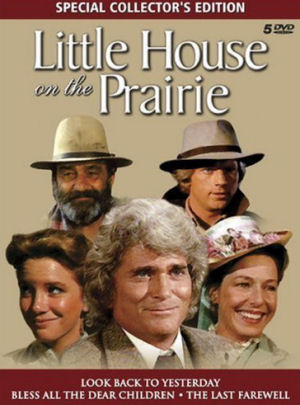 Little House on the Prairie: Season 10 is the "tenth" season of the NBC Little House on the Prairie television series that contains the three final movies that finished the series. It was released in region one format on November 28, 2006 and has currently not yet been released in region two.
In the United States, the movies aired December 12, 1983, December 17, 1984 and February 6, 1984.
Movies
Principal cast
Ad blocker interference detected!
Wikia is a free-to-use site that makes money from advertising. We have a modified experience for viewers using ad blockers

Wikia is not accessible if you've made further modifications. Remove the custom ad blocker rule(s) and the page will load as expected.