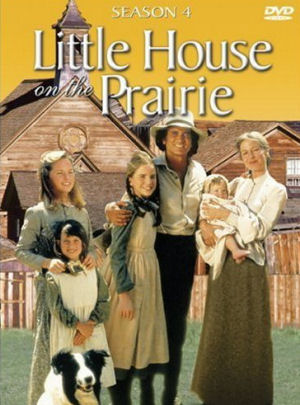 Little House on the Prairie: Season 4 is a DVD box set which includes all of the episodes from season four in the Little House on the Prairie television series. It was released in region one format on February 17, 2004 and in region two on May 26, 2008. In the United States, the episodes aired from September 12, 1977 to March 13, 1978.
In the television rankings for 1977 to 1978 it ranked in at 7, making it the highest ranked season of the series.[1]
Season notes
Principal Cast
Recurring Cast
Episodes
References
External links
Ad blocker interference detected!
Wikia is a free-to-use site that makes money from advertising. We have a modified experience for viewers using ad blockers

Wikia is not accessible if you've made further modifications. Remove the custom ad blocker rule(s) and the page will load as expected.