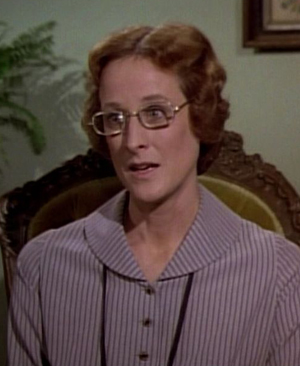 Lucy Lee Flippin is the actress who portrayed Eliza Jane Wilder on Little House on the Prairie. Eliza Jane was the elder sister of Almanzo Wilder, who was Laura Ingalls' husband. Eliza Jane was the Walnut Grove schoolteacher in the sixth season, and Laura was in the class. Later, when Laura and Almanzo got married, Laura and Eliza Jane became close friends, despite their occasional falling-outs. Laura and Eliza Jane attended a summer college class together.
Ad blocker interference detected!
Wikia is a free-to-use site that makes money from advertising. We have a modified experience for viewers using ad blockers

Wikia is not accessible if you've made further modifications. Remove the custom ad blocker rule(s) and the page will load as expected.