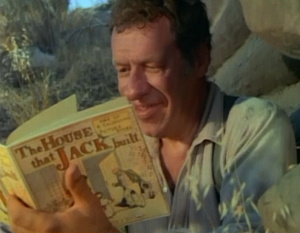 The House that Jack Built is a cumulative tale and nursery rhyme that was published in 1755. The book was seen on Little House on the Prairie in the season four episode "My Ellen", where it was seen being read by Busby. The edition shown was by Randolph Caldecott, who produced in illustrated version of the tale in 1878.
Gallery
External links
Ad blocker interference detected!
Wikia is a free-to-use site that makes money from advertising. We have a modified experience for viewers using ad blockers

Wikia is not accessible if you've made further modifications. Remove the custom ad blocker rule(s) and the page will load as expected.