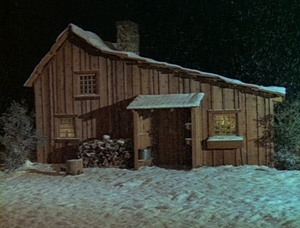 The Little House was a loft located in Plum Creek where the Ingalls family lived, and later, the Carter family. The Ingalls family moved to Plum Creek after being ordered to leave Kansas by the government, because they were on the wrong territory. In total, they moved three times and finally settled in Iowa, which is when the Carters came.
Before that though, the Ingalls' left Walnut Grove for gold country with the Edwards family, and later to Winoka which is were Mary and her future husband Adam Kendall lived and worked in the blind school.
It was among the very few buildings not destroyed in 1901 when the townspeople of Walnut Grove blew the town up.
See also
Ad blocker interference detected!
Wikia is a free-to-use site that makes money from advertising. We have a modified experience for viewers using ad blockers

Wikia is not accessible if you've made further modifications. Remove the custom ad blocker rule(s) and the page will load as expected.